The Most Viewed APN Blog Posts in 2021
=======================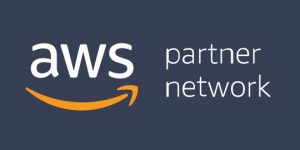 From a wide range of AWS Partner success stories to new partner programs launched at AWS re:Invent, here's a look at the most popular APN Blog posts we shared in 2021.
Our goal with this blog has always been to share timely and relevant news, technical solutions, partner stories, and more from Amazon Web Services (AWS) and the AWS Partner Network (APN) specifically.
The APN is a global community of partners that leverages programs, expertise, and resources to build, market, and sell customer offerings. Together, partners and AWS can provide innovative solutions, solve technical challenges, win deals, and deliver value to our mutual customers.
For customers, the APN helps you identify companies with deep expertise on AWS that can deliver on core business objectives. The robust AWS Partner community features over 100,000 partners from more than 150 countries. This vibrant, diverse network of partners can help you drive greater value for your business, increase agility, and lower costs.
Thank you for reading the APN Blog, and Happy New Year to all our AWS Partners and customers!
Top Partner Success Posts of the Year
These were the most viewed APN Blog posts published in 2021 that focused on AWS Partner successes and how-tos:
Read all of our AWS Partner success stories >>
Top Partner Program Posts of the Year
These posts were the most viewed APN Blog posts in 2021 about our AWS partner programs:
Read all of our APN program posts >>
Top All-Time Posts of the Year
These posts that we have published since the APN Blog's inception were the most viewed in 2021:
Bookmark the APN Blog for the latest updates >>
Say Hello to New AWS Partners Added in 2021
Each month on the APN Blog, we highlight AWS Partners that received new designations for our global AWS Competency, AWS Managed Service Provider (MSP), AWS Service Delivery, and AWS Service Ready programs.
These designations span workload, solution, and industry, and help AWS customers identify top AWS Partners that can deliver on core business objectives.
See the running list of new AWS Partners >>
Stay Connected
Follow the AWS Partner Network (APN) on social media for all the latest updates: